About Us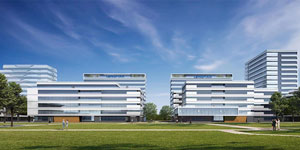 Located in Hebei province in China, LONGFIAN SCITECH has been specialized in developing, manufacturing and selling oxygen equipment since its foundation in 2005. As a Chinese oxygen machine manufacturer, we can provide a series of oxygen concentrators including 1~20L/min models with output pressure between 0.04 and 0.07Mpa, as well as 10-20L/min types with pressure between 0.14 and 0.4Mpa. Our products are widely applied in areas such as medical, home health care, industrial, aquaculture, pet, and stock farming. In addition to oxygen generators, we have also developed the ozone generator mainly used for water treatment and sterilization in laundries, hospitals, hotels and livestock breeding farms. Our products have got certificates of CE and FDA, and our company has passed the ISO13485 certification.
Longfian has strict administrative regulations and a capable R&D team. The control system and oxygen concentration monitoring system of our oxygen equipment are developed all by ourselves. Adopting self-developed components not only ensures the final product quality but also reduces production cost. Thus, our oxygen concentrators are competitive in price in the market.
So far our oxygen producing machines are widely accepted by overseas customers and sell well in over 120 countries such as the United States, the United Kingdom, France, Germany, Russia, Turkey, India, Brazil, Mexico, Chile, Nigeria and Kenya.
By virtue of stable and superior quality, Longfian oxygen concentrators have gain good reputation. Adhering to the operation philosophy of "Professional Quality and Respiration Dedication", we are striving to become a world-leading professional oxygen machine manufacturer.