JAY-15
0-15L/Min Oxygen Concentrator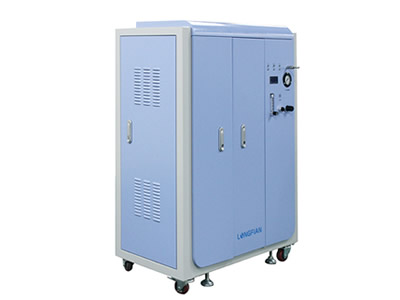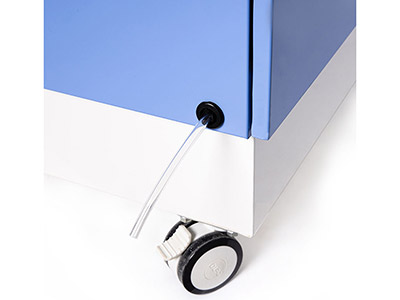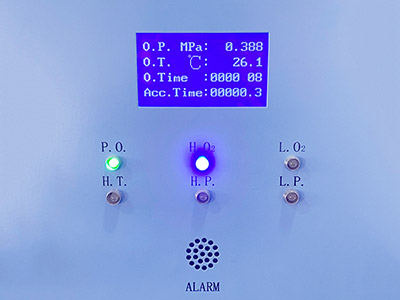 As our research and development ability improve, our company has developed more types of oxygen machines to meet market demands. The JAY-15 0-15L/min oxygen concentrator we produce is suitable for being applied into industrial and medical field. With quality conforming to the standard of ISO, this product is widely accepted by customers.
Considering this is high-power oxygen equipment and may need to keep working continuously for a long period of time, we optimize the machine structure and improve heat dissipation performance to guarantee its stable oxygen concentration. With iron housing, this oxygen concentrator is free from damage.
It is a cost-efficient product you deserve to have. We have the ordinary pressure type oxygen generator with outlet pressure of 0.04-0.07Mpa and the high pressure type ones with outlet pressure of 0.14-0.4Mpa for your selection.
Features
1. PSA physical oxygen separating method, this oxygen concentration machine is safe and economical.
2. Oxygen flow can be adjusted from 0 to 15L/min. Oxygen concentration can be 90% or above.
3. Our oxygen concentrator is equipped with a large digital LCD display which can indicate the operating pressure, internal working temperature, present operating time, accumulated working time and the preset time.
4. The oxygen producing machine will automatically stop working when it reaches the preset time.
5. OCSI system ensures safe oxygen therapy.
Oxygen Outlet Pressure (0.04-0.07Mpa)
Detailed Information of JAY-15 Oxygen Concentrator with Ordinary Outlet Pressure (0.04-0.07Mpa)
Application
1. Medical use
2. Oxygen cylinder filling system
3. Industrial use such as welding, glass cutting, etc
4. Fish farming
5. Veterinary use
Technical Parameters
Model
JAY-15
Oxygen flow (L/min)
0-15
Oxygen concentration
93% (± 3%)
Outlet pressure (Mpa)
0.04-0.07
Rated power (VA)
1500W
Operatiing voltage (V/Hz)
AC230V, 50Hz;
Optional: AC220V/110V (±10%), 50/60Hz (±1Hz)
Alarm
Power failure; low/high pressure; temperature (optional); low concentration (optional); maintenance reminding after 3000 hours' operation (optional)
LCD display
Accumulated time; present time
Large LCD display (optional)
Pressure indication (accuracy: 0.001MPa);
Accumulated working time (range: 0-10000hours);
Present working time (accuracy:1 minute);
Preset time (accuracy: 1 minute)
Optional: temperature indication (accuracy: 0.1)
Maintenance reminding
Electrical safety classification
Class II Type B
Product category
Class II a
Oxygen Outlet Pressure (0.14-0.4Mpa)
Detailed Information of JAY-15 Oxygen Concentrator with High Outlet Pressure (0.14-0.4Mpa)
Application
1. Central oxygen supply system of small hospital. One set of oxygen concentration machine is able to supply oxygen for 5-7 patents.
2. Connecting to ventilator or anesthesia machine in operating theater and ICU
3. Industrial use such as welding, glass cutting, etc
4. Fish farming
5. Veterinary use
Technical Parameters
Model
JAY-15
Oxygen flow
0-15L/min
Outlet pressure (Mpa)
0.14-0.4
Oxygen concentration
93%±3%
Noise level (dB)
≤60
Power
AC220V (± 22V), 50Hz (±1Hz); AC230V, 50Hz
Optional: AC220V/110V (±10%), 50/60Hz (±1Hz)
Power consumption
1500/1550
LCD display
Starting times, operating pressure, present working time, accumulated working time, preset time from 10mins to 40hours
Alarm
Power failure alarm; high/low pressure alarm
Dehumidifier
Automatic dehumidifier/Refrigerated air dryer
Net weight (kg)
85/118
Size (mm)
920×360×660860×580×660